Update: Moved to Vancouver, Washington as of Jan 2017!
---
---
With the help of backers, I built a mushroom propagation lab. I brought mushroom gardens to the Chicago area by providing classes and workshops, creating products for indoor and outdoor mushroom gardening and bringing awareness to an underutilized facet of the natural world.




My passion for fungi began in Michigan. When I was a kid, my father took me off beaten paths into the woods in search of nature's elusive treasures. Those are exciting memories - finding morels, oyster and lobster mushrooms. This interest in fungi has only grown. I have learned to tame fungi from the wild and garden with them indoors and out. As a professional gardener, I encourage others to welcome mushrooms into their lives and landscapes.


---
YOU CAN GROW MUSHROOMS!
The next frontier of gardening and so much more.




Why mushrooms? Food of course, but there's more!
In the last few years, this country has moved rapidly from fear and misunderstanding to a keen interest in mushrooms for a wide variety of uses:


gourmet food
lean, high protein meat substitute
cancer fighting and immune system benifits
soil improvement for gardening and landscaping
natural dye making

bio-remediation of contaminated land
cellulosic biofuel (sustainable fuel alternative)
earth friendly packing material and insulation
---
Mushroom spawn and products available by pre-order!
Classes, workshops and private lessons available.



Contact Kevin.


---







​

Powered by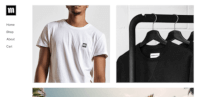 Create your own unique website with customizable templates.