Available for presentations, labor and consulting in the Vancouver, Washington and Portland, Oregon area.
---

Springtime 2016! Ramps and other wild foraged! Contact me for foraged goods (30.00 minimum for pickup). Want a foraging tour? 30.00 per person (minimum two people). Group class presentation 175.00 (indoors setting with slideshow).


Wine Cap spawn blocks 5 lbs available with instructions $37.50 by priority mail order. $20 and $25 bags available for pick-up East Rogers Park
All you need is this block of mushroom spawn and a small load of fresh wood chips (or a bale of straw) for your own mushroom garden!
Wine cap mushrooms are robust meaty mushrooms with a cooked flavor of asparagus with a splash of wine.
Add fresh wood chips each year for a perennial bed of seasonal delicacies.
Also an excellent symbiotic crop in your vegetable garden aiding in plant growth. Grow in thick straw mulch!
---
Shiitake and oyster 5 lb block kits available $37.50 by priority mail order. Or pick-up in East Rogers Park. $25.

Fruit your own mushrooms indoors on the kitchen counter. Mix oyster mushrooms with straw mulch in your garden!
Contact Kevin to arrange pick-up or for more info.
---
Available until September 1st to Chicago area residents!
King Stropharia mushroom beds. *Installation*
5x6 ft bed of woodchips in a semi to full shaded area.
Perennial mushroom bed.
Contact Kevin for more info.
---


Grow Mushroom Gardens Class



Saturday, Aug 23, 20141:00 PM to 2:45 PMU

nited Church of Rogers Park

2nd floor, blue room

1545 W Morse Ave, Chicago, IL 60626

Curious but baffled by the thought of growing mushrooms?

Learn the unique stages of growth and methods of cultivation. Mushroom cultivation is fascinating and becoming a

growing

trend. Fungi are becoming more respected as a food source, natural medicine and a tool for bio-remediation. Certain varieties can be grown in gardens and compost piles or even on coffee grounds and indoors on counter-tops and coffee tables.

Class cost:

$35 at the door

$30 in advance

Pay Here

If cost is a discouragement, be sure to email in advance for an alternative arrangement.

There will be a presentation, resource sharing, and examples provided followed by conversation.

Learn how to get started growing mushrooms for food and medicine.

Bring something to take notes with, and bring all your questions!
Powered by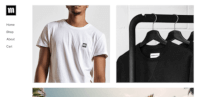 Create your own unique website with customizable templates.