After working on sustainable gardening and permaculture projects across the country and beyond, it is my pleasure to share accumulated knowledge and experience in the Vancouver, Washington area where I recently relocated. I aim to provide the best practical knowledge and resources to home gardeners, mushroom gardeners and to give educational presentations for youth and adults. I take on projects such as building box beds, rooftop gardening, restorative pruning and assisting with project planning or consulting. Please email to inquire about current rates.

Gardening is not just efforts towards a feast of foods. A good garden is a feast for all the senses and provides a therapeutic place celebrating the seasons and connecting with nature.


I offer presentations that give an insightful and practical into garden topics. Current presentation fee for groups of <35 is 175.00 and transportation reimbursement. Inquiries for school, garden clubs, church, private groups are all welcome.
---
Classes and Workshops
Garden with Mushrooms! - basic cultivation for indoor and outdoor methods.
A Great Start to Gardening - how a master gardener plans for great harvests.
Prune Your Trees with Confidence - the methods and tools of pruning well.
All About Composting - the key to gardening is soil & the key to great soil is COMPOST!
Understanding Soil Analysis - what it all means to your plants and you.

Sensible Crop Planning - how to plan for successions and

maximize

potential.

Season Extension - veggies past October and before May, your season doesn't have to end!
Edible Perennials - herbs, trees, bushes and vines that you only plant once for years of bounty.
​
---
Available for:
Consulting
Pruning and restorative pruning of ornamental and fruit bearing trees and shrubs
Planning and designing the gardens
One on one education and demonstration on every garden issue
Difficult manual labor assistance
Special projects building​

​​
---

There is no fresher food than the food growing just outside the kitchen.






​

Powered by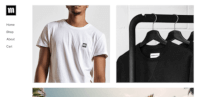 Create your own unique website with customizable templates.